Dear Sharon and her wonderful team at Ponyara,
They say it takes a village to raise a child – so we want to say THANK YOU! for being a part of Zoes's village these past few months. Thank you for welcoming our family into your community and for nurturing Zoe's love for people and learning through your care, time, and energy. We've seen her grow so much in courage, friendship, experience, and language in our time in Sydney, and you're all played a big role in this. Thanks for all the hard work, week in and week out. We appreciate all you do for the kids, and especially for our Zoe during this time of transition,
Pedro and Joy Oliveira-Woolmer
——————————————————————————————————————–
To everyone at Ponyara
Thank you for all your caring, patience and all the words of encouragement. We would like to say a big thank you to all of you.
Phuong and Lam
——————————————————————————————————————–
Dear Ponyara Angels,
Thank you so much for caring, loving and guiding Leo in her Pre-School years. She has come on so far and loves everyone of you. You have given her wonderful memories. We appreciate you all so much and look forward to seeing you again when Leo's siser Elina comes through.
Paris, Katie, Leo and Elina Hadji
——————————————————————————————————————–
Dear Sharon, Claire, Kristy, Emma, Laura, Lisa, and Maria,
Thank you all for being such wonderful and caring teachers. We are going to miss you all so much.
Elke and Aleksjia
——————————————————————————————————————–
Dear Sharon, Claire, Lisa, Maria, Laura, Kristy, Emma, and Sarah
Thank you for being the Best TEACHERS!!
Thank you for helping me express my creative side and come out of my shell. You have given me confidence that is priceless.
Love Gwenneth
——————————————————————————————————————–
Dear Ponyara Team
Thank you for the love and care you always show towards Raphael, he adores all of you. We really appreciate it!
Joseph and Christine
——————————————————————————————————————–
Dear Teachers
Thank you so much for everything you have done this year for Arthur he has loved coming to preschool.
Arthur Plummer and Family
——————————————————————————————————————–
To the fabulous team at Ponyara
Thank you for all of the care and support you have given Madeleine this year.
Mark, Madeleine, Michaela and Bec
——————————————————————————————————————–
To all the wonderful ladies at Ponyara
Thank you for all the love and care you have shown Mila in her first year at preschool. She has had a fantastic year and is looking forward to the next year.
Talevski Family
——————————————————————————————————————–
Dear Staff of Ponyara Preschool
It is you who make Ponyara a great and much loved school. Thank you for looking after our kids so well. Sadek has changed so much in positive ways since starting preschool. And because Ponyara is so calm, fun and welcoming place, he always looked forward to attending.
Issraa, Sadek, Bushra and the rest of the the Nabha family.
——————————————————————————————————————–
To Sharon and all staff
I want to say thank you ? for everything you guys do for our children and all the amazing support. You guys are the best teachers ?‍? ever I wish I had found you guys 13 years ago!  The amount of kids learning is absolutely amazing and I can't wait for Nikos with his journey with you guys and a big thank you ? for giving me all the support and strength and courage to help him.  I absolutely recommend everyone to you guys because this is one preschool that cares about children. 
Love ❤️ to you all
Mahi ?
——————————————————————————————————————–
To Sharon and the team of Ponyara Preschool,
When we began our search for a local preschool, it was nerve racking, but after visiting a few centres and making phone calls, we felt that Ponyara was the one. From talking to Lisa on the phone, to visiting and seeing the PreSchool and getting to know the teachers, ticked all our boxes. Our boys have always loved attending Ponyara, as it has become part of our family where they feel safe, loved and cared for, they also display many family values ie respect and kindness, which are important to us. Our eldest was so ready for Kindergarten this year (2020) which made a smooth transition. Thank you for being approachable and the great teachers you all are!
Ponyara Preschool is all about professional family values, inclusion, lots of play and fun interactive learning. We started in their playgroup which is such a brilliant way for the children to get to know the centre and teachers. When they started preschool they felt safe due to the fact that it wasn't a new surrounding for them. The teachers are warm and caring and our children loved them and going to preschool. We were there for over 2 years and the kids still want to go back. We definitely recommend Ponyara Preschool.
Ana ?
——————————————————————————————————————–
"My kids love it here, so much so that it is difficult to pull my 2yo away at drop off/pick up. The educators are lovely and my son comes home with so many new abilities from singing in Greek or Italian to drawing recognisable characters and letters. The outdoor area is covered by shade cloth and has a variety of activities from slide to sandpit, gymnastics equipment, nature play, bikes, cars and various other activities set up for creative and imaginary play. "
— N Morgan
---
Ponyara was a great experience for my child and family. Not only was my son engaged in his daily activities, we also felt like we were welcome as a family to be participants of the preschool community. I would highly recommend Ponyara to any family with a preschool aged child. I cant thank the teachers enough!
— Hebah and family
---
Ponyara Preschool is an inviting learning environment. The staff at Ponyara are truly care about and engaged with the children in their care. My son loved being at this preschool and learnt so many valuable things to take with him to school and use in every day life in general.
— Iman
---
There is a long list of things we would like to thank you all of which are a reflection of your endless love and dedication for the children's well-being and learning and your passion for what you do. From the little things… and the not so little things… like supporting our Miranda during toilet training when she was 2.5yrs old, to recognising her speech needs, to encouraging her creativity, to patiently explaining to her the right and wrongs, to insisting healthy lunches, to organising events like mothers day, fathers day, Halloween, Christmas parties, Graduation, Easter egg hunts…to making everyday fun like jersey day, ninja warrior, science experiments, author visits, Healthy Herold, fire truck visits, dog safety, activity tables AND SOOOOO MUCH MORE!!!!!!! Because of every little and big things you guys do everyday, Miranda always feels safe, immensely loved, happy, embraces her individuality and enjoys learning!! Grant and I sincerely thank you for being Miranda's teachers for 3 years! We deeply appreciate your hard work and passion for these children and the community. We love how you guys involve the families in the daily activities at the school and keeping us updated with everything each day, making our job as parents so much easier as it allows us to be involved with the children's interests. SO THANK YOU we can not wait for our next few kids to start preschool there!! As we can not imagine life without Ponyara Roselands. EVER
— Moly and Grant Lee
---
Fantastic Preschool! The staff are great and treat the children with respect, my daughter has learnt a lot since attending. My daughter loves going to school every morning.
Kind Regards
— Paula Parissis
---
As soon as I walked into Ponyara Preschool I knew it was exactly the place where I wanted to send my daughter. The staff are warm and friendly, enthusiastic and caring and the resources are amazing. For me it's important that puzzles have all the pieces and that he pages of books aren't ripped, which I saw at so many other places I visited. Aaliyah loved her time at Ponyara and flourished socially and was more than ready to go to school thanks to the support and hard work of her teachers. I won't hesitate in sending my baby there in a few years time and would recommend the preschool to everyone.
— Kathryn McKay
---
I have had 2 of my children attend Ponyara preschool and cannot speak highly enough of the care they both received. The teachers are very nurturing and inclusive of all children and their varying abilities. Ponyara keeps the parents updated with photos and stories of the kids days and learning activities. The teachers have all become friends of my family and I am grateful of the care and confidence they have given and instilled in both of my children.
— Bern Pittams
---
A VERY warm and caring Pre-School. I would recommend to anyone who wants an affordable well structured, clean, professional school to send their little ones too. I have had 2 kids attend the school over the past 2.5 years. Excellent, excellent, excellent.
— Geoff Wood
---
Both our daughters attended Ponyara for 2 years, and I will be very sad when our last one leaves. The staff at Ponyara welcome us like family, and I know that even though both of them suffered from intense separation anxiety at different stages, their needs were tended to by staff members who had genuine care and concern for them. My frequent phone calls to check on their well being during the day were always greeted with warmth and compassion. We couldn't have asked for a better preschool. Even now, 3 years after she's left, our eldest still wants to drop in and say hi to the staff, and I daresay that will be the same for our youngest after she leaves too. It will be a very sad day for our family when we don't have to go to Ponyara anymore. I can't recommend them highly enough.
— Roshelle Franco
---
My girls are in their second year at Ponyara. We couldn't be happier with the care they receive. They talk about the staff like they are members of our family, and come home every day full of their adventures. The centre is well set up, and I'm continually surprised by the scope and variety of learning. Just this year, there has been visiting authors, Healthy Harold, train and police safety sessions, excursions to Featherdale Wildlife Park, cooking classes and a pre-literacy program to get ready for school. We love Ponyara and the wonderful ladies who care for our kids – they are something very special indeed.
— Susan
---
Ponyara is an excellent preschool! Because of them, my daughter gets regular one on one sessions to work on her speech development with a qualified speech pathologist. The staff at Ponyara recognised that my daughter, who was 3 at the time, had difficulties with her speech and informed me about their concerns. With my permission, they organised the paper work for a speech pathologist to assess her and she was assessed within a few months, and her regular sessions commenced. My daughter is now 4 and my husband and I have seen a great improvement in her speech. Because of this, my Husband and I are so grateful we sent our daughter to Ponyara preschool where the staff are very experienced and nurturing. We take comfort in knowing that Ponyara strongly believes in early intervention and effectively puts it to practice. Thank you Ponyara!
— Moly
---
My little 5 year old Brandon started Kindy in Jan 2016, however he wasn't ready, so we had to pull him out and prepare him to start again in 2017. There were no vacancies anywhere that was convenient for us to travel to and we couldn't put him back in his previous daycare as also there was no spot. I called Ponyara and Sharon was very comforting and set up an appointment for us to meet her, even though she had already told me there wasn't a vacancy for my son. The day we went there, my son loved it and didn't want to leave, All the teachers were friendly and you can sense that Ponyara really priorities the children and their learning and development is always number 1. Upon speaking to Sharon she understood how important it was for us to have my son in pre-school and it was a challenge for Ponyara to take Brandon, as he is a handful but she had faith in my son and wanted to give my son a chance to learn and develop more so he can be ready for school in 2017. What my son has learnt in Ponyara in the last 8months is much more than what he learnt in the last 3 years at his other day care and so much more that me as a parent could ever teach him. All the teachers at Ponyara are very nurturing and also will find other tactics to help all the children learn, if they are having difficulty in learning. The school is always supporting charities and is the best place for any child to learn. They educate them on safety, sun, playing together with other kids and these are all the things that we as parents value & especially when we are time poor that sometimes we forget to teach our kids how important all these things are. Ponyara I would recommend to everyone, as a mum of 2 boys, this really is the best school by far that any of my kids have attended. as I really would not know what to do if they hadn't given my son a chance at their school. All my relatives will be bringing their children here once they turn 3, as me and my husband are big advocates of Ponyara
— Frances Alo-Gwynne
---
"My son has been attending Ponyara preschool this year and I couldn't be happier. The staff is amazing, helpful, kind and caring, and treat all kids like family. The facilities are awesome and set up just in the perfect way for kids to learn but also have fun. And the outdoor area is a child's dream! I highly recommend Ponyara preschool to everyone as it is a great preschool and i am so sad that my son has to go to 'big' school next year but I am already enrolling my 1.5 year old for when she turns 3! We will definitely be back."
— Natalie
---
Both my children have attended Ponyara Preschool since 2012 and this year sees our youngest one graduate and head to Kindy, a chapter now closing, what a wonderful journey it has been.
Ponyara stands for everything a Preschool should be. It's a warm, colourful, friendly and safe environment that every parent wants for their most previous gift in life. The teachers are hands down the best. Sharon, Claire, Lisa, Maria, Laura and Teresa provide a place of great care, love, laughter and happiness. Their ability to accommodate every child's needs and various learning stages is like no other. Their experience, knowledge and skill are to be commended and praised. You will find no other group of ladies who dedicate and make certain their primary focus is the care, well being and education of your little ones.
Ponyara offers an environment of learning through play and exploring. Each child learning through being you and knowing that they are all special and unique with their own talents and abilities. There are so many activities that the children at Ponyara learn from including painting, games, singing, dress ups, just to name a few, each and everyone of these activities needed to develop those crucial and vital social skills one needs heading into big school.
Parents are provided everyday with an emailed diary of what the children have done throughout the day. This is great for us parents to know what our children have been up to and provides us with the opportunity to sit down with our children of a night and discuss what they got up to and learnt.
Ponyara offers a PreLit program for those older children a year before they attend school. The program is a great success and one that my son has enjoyed immensely. The program teaches various things such as the concept of a spoken word, spoken and written words in sentences, short and long words, Syllable counting, identification and blending, the concept of a letter, the letter itself and its sound and blending onset and rime.
Look no further as Ponyara is the Preschool that all should attend. From the bottom of our hearts my husband and I would like to say our many thanks for your teaching, love and care towards Nia and Diego. They have loved every minute of their time at Ponyara. You have all played a major role in shaping the confident and happy children they are today and we are forever grateful for all you have done. We will miss you all very dearly.
— Melissa & Daniel
---
Being teachers ourselves, we had high hopes for finding a quality preschool for our son, and Ponyara has been everything we hoped for and more.
Our greatest hope was that Ponyara would accept our son for who he is, and nurture the unique and beautiful things about him, while teaching him all the things a preschool does. He is flourishing at Ponyara with both the staff and other kids in a way we never expected. We couldn't be happier.
— Mel & Mick
---
"My 4 year old has been attending Ponyara Preschool for almost a year. The staff and child ratio is excellent which assures me she is getting enough attention & high quality care. The staff are wonderful – warm, caring, supportive & nurturing. The centre provides plenty of outdoor play and indoor activities tailored to your child's needs. We are informed on a daily basis via email as to what activities & play have been undertaken, along with photos of the day. The staff are always happy to answer any questions & provide feedback of the general well being of your child. My daughter loves attending preschool, has developed great friendships & is learning something new each day"
— Vivian
---
Hi Sharon,
This daybook is great! I really appreciate you facilitating this, because it allows me to dive into my children's day and together we can then talk about what amazing things they have learned at preschool.
I really liked how you linked the EYLF into it as well. It gives me a practical view on what I am currently studying through my education degree – so thanks for that.
Panaiya and Nicholas had a great time and can't wait to come back next week.
Kind regards,
— Marianne Comninos
---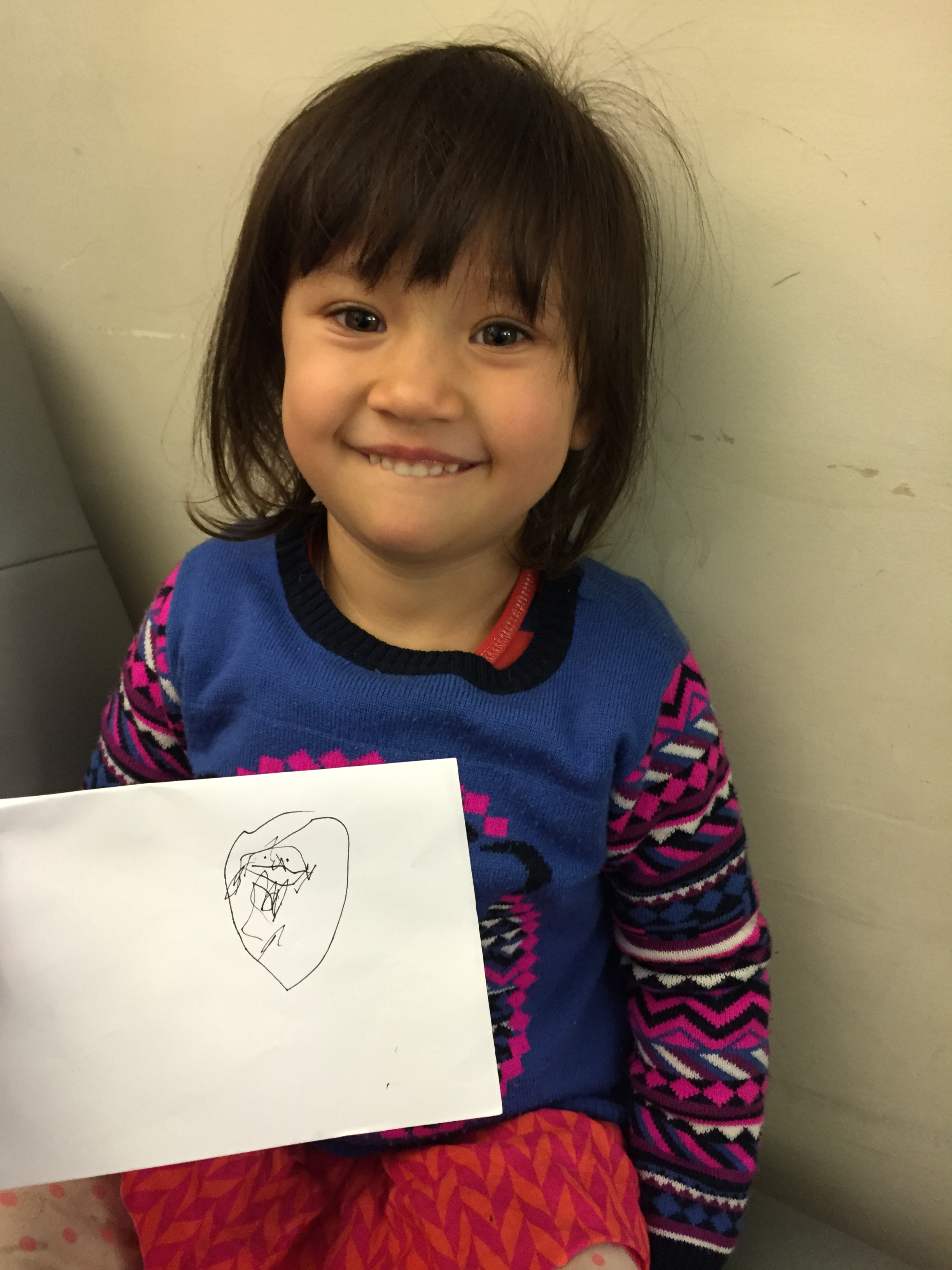 Hi guys,
Just want to say that at home we are seeing a lot of progression in Miranda's learning and we owe all to you guys!
– she packs up immediately after she plays with toys and says "no go missing"
– she loves story time!!!! We are now averaging 3 books a night ????
– she follows instructions so well when drawing. Here's a picture of a baby she drew. First she drew a small circle and I asked her what it was, and she replied "a baby" so I ask her to draw the eyes…. followed by other features…
She shocked me that she could do it so well! She definitely did not learn these things from us. So thank you!!!
— Moly Lee
---
We can't thank the staff at Ponyara Preschool enough for their care, patience and expertise in helping our 3 year old daughter, who had never attended any formal childcare setting before, adjust to Preschool life. Our 3 year old is now happy to go to preschool and has made many new friends. She talks about the wonderful staff and activities when she gets home each day. She has developed warm and supportive relationships with all the staff and it's been a joy to watch her grow. This would not have been possible without the dedicated and highly capable staff at Ponyara Preschool.
— Eric & Louise Scarcella
---
David and I would like to express our deep gratitude for all the love and care you have given to Caspian these last 2 and 1/2 years. The recommendation from his speech pathologist to come here has been a Godsend. You have done all his therapist asked, all we asked (with his special needs) and more. Thank you
— Mary-Anne and David Streeter
---
We feel so lucky to have found Ponyara Preschool. Our daughter has enjoyed her year at preschool immensely, thanks to all of the friendly and supportive teachers (and great children!) All of the teachers have always been very approachable and welcoming. One of the highlights have been the 'daybook' that gets sent to us every day, with photos and stories about what the children have been up to that day. All of the children are always supported and encouraged in a warm & fun environment – we can't wait for our son to start preschool at Ponyara when he is old enough!
— Bernie & Neil Pittams
---
Our 3 yr old son is an only child so preschool is very important to us. Ponyara is our local preschool but couldn't have been a better choice. The staff are so dedicated to early learning and do so much more than school hours. The centre offers a wonderful learning environment amongst a diverse group of staff, children and families. Being community based, parent's participation is vital and encouraged which is great.
Highly recommended,
— Mel
---
My eldest son loves it at Ponyara Preschool. The staff are dedicated, friendly and always so happy. The children have a great time. At Ponyara they make it fun and educational at the same time. My second son is currently attending Ponyara and I plan to send my third son once he is old enough.
— Anna
---
When I was looking for a preschool for my daughter I had what I wanted in my head. My daughter had not been to any day care previously so I was a little weary and nervous.
I wanted an environment that still felt a little like home (not clinical), friendly staff who my daughter and I could click with and of course price was a massive factor.
Ponyara Preschool eliminated all my fears. I could not recommend this preschool any more than I have. In fact a family member now goes just because of my recommendation. My daughter has come on leaps and bounds since attending. I can't thank the staff more for what they have done for my daughter and I.
I highly recommend this preschool, and the bonus is as it's just across from the shopping centre. Very convenient. Thanks
— Daniella Kinkade
---
Sending your child to any early child learning centre is daunting for any parent. I have had 3 of my children go to Ponyara over the years and have been very happy with the environment, atmosphere & of course the lovely, kind nurturing teachers in which made the transition so much easier.
My children have had a great time and a great start to their early years of schooling thanks to Ponyara. I would not hesitate to recommend this school to all parents.
Regards,
— Theo Georgoulopoulos
---
Our daughter has been attending Pre-School for eight months and she absolutely loves it! She would walk herself to Pre-School if she was able to. Through the staff's guidance and structured activities we have watched the confidence grow and important social skills develop in our daughter it is so wonderful to see her growing in confidence and I attribute much of this development to the way she is cared for and taught while at Ponyara pre-school.
Regards.
— Aisha
---
Ponyara Preschool has a nurturing warm environment that helps kids grow and learn. Both our daughter and son were very happy at Ponyara Preschool.
— Marialisa & Peter
---
Ponyara preschool is a wonderful preschool with very professional, dedicated and caring staff. Three of our children have graduated through the preschool which they have learnt so much and developed as confident individuals since attending this centre.
It's the extra quality care the preschool provides that makes it a special place. Such as a welcoming good morning that puts a smile on everyone's face and when you arrive to collect your child the staff make time to tell you the little details about your child's day. Who they played with, new skills learnt and simply just the kind of day they had.
Through the staffs guidance and structured activities we have watched our children's confidence grow and important social skills develop which they will need as they progress through schooling life.
We have enrolled our fourth child in for next year. It saddens us to think that these are the last two years we will have at the centre.
We cannot thank the staff enough for the wonderful memories and experiences they have provided for our children thought the years.
Thanking you,
— George and Toula
---
I am so happy that my daughter Selina Serrano is at Ponyara Preschool because they have excellent staff.
Sharon is very professional in her role therefore the whole Preschool is such an excellent place I will recommend to all my friends and family. You can add my name for your testimonial website. Thanks.
Regards,
— Johanna
---
Without hesitation or reservation both I and my wife would like to recommend Ponyara Preschool to any and all parents considering the school for their little ones.
I have had my oldest son, Daniel; attend Ponyara for a year and a half in the lead up to his enrolment in to Kindergarten. My second son, Anthony, has currently been with Ponyara for the same time with another year yet to complete before he leaves Ponyara for Kindy too.
Their time at Ponyara has been a time of both fun and learning. The schools structure in providing my children with the social and academic tools needed for BIG school have been perfect.
The school environment is safe, secure and definitely clean.
The schools Healthy eating policy is well received by both me and my wife.
All the teachers at Ponyara, lead by Sharon, have been caring, responsible and fun.
Please, if you would like the BEST Pre-School to send your little ones to, send them to Ponyara.
— Geoff & Nancy
Thank you to every teacher at Ponyara for their amazing teaching and fun and beautiful experience! I'm super glad I found you guys through your playgroup and realised you guys where a Preschool. The day I got the beautiful phone call from Sharon to tell me my son had a position for 2020 at Ponyara I was super excited and couldn't wait!
The best choice I ever made for my son he thrived with these beautiful teachers and he absolutely loves going and the experience of learning is amazing, one of the best Preschool ever and the love ? the teachers have for the kids is absolutely amazing and the communication with parent and teachers is absolutely the very best
Love you lovely lady's and thank you ? for all your beautiful work with my Peter and I can't wait for Nikos to start his journey with you all ?
Andromahi (Mahi) Alexander